Salonpas® Gel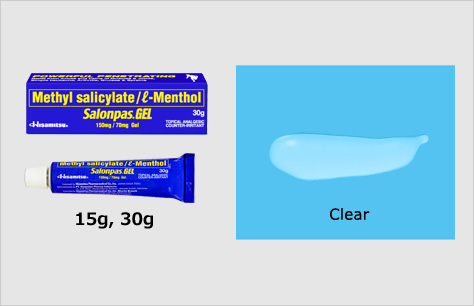 Active Ingredients

Methyl salicylate

150mg

Menthol

70mg

Indications

For the temporary relief of:

■ minor aches and pains of muscles and joints
■ simple backache
■ arthritis
■ bruises
■ sprains

Directions

■ Adults and children 2 years of age and older:
Apply to affected area not more than 3 to 4 times daily.
■ Children under 2 years of age: Consult a doctor.

Warnings

■ Use only as directed.
■ For external use only.
■ Do Not Swallow.
■ Do not use with a heating pad.
■ Keep away from children to avaid accidental poisoning.
■ Keep away from eyes, mucous membranes.
■ Do not apply to wounds or damaged skin.
■ Do not bandage tightly.
■ If condition worsens, or if symptoms persist for more than 7 days, discontinue use of this product and consult a doctor.

Storage Conditions

■ Store at room temperature not exceeding 30℃.